Cutlery
CAMINADE
Handcrafted knives made in Ille-sur-Têt, France
KNIVES MADE IN FRANCE WITH LOCALLY SOURCED BIO-BASED MATERIALS
Caminade has been a well-known french artisanal bicycle brand for more than 10 years.
As of now, the family continues to grow with handcrafted knives. Each knife is meticulously handcrafted from the best locally sourced materials found as near as possible, which makes them singular : wood and horns found from walks in our Pyrénées-Orientales scrublands or wood scraps from cabinet-makers, stringed instrument makers or barter. All composite materials are upcycled in our workshop in Ille-sur-Têt, France. We use high quality steels with high carbon content for a greater blade sharpness and durability. At Caminade, we believe in practicality as much as aesthetics. We strive to create elegant and timeless designs which are as much as handy and useful as they are sustainable.
Each person is unique, our knives too.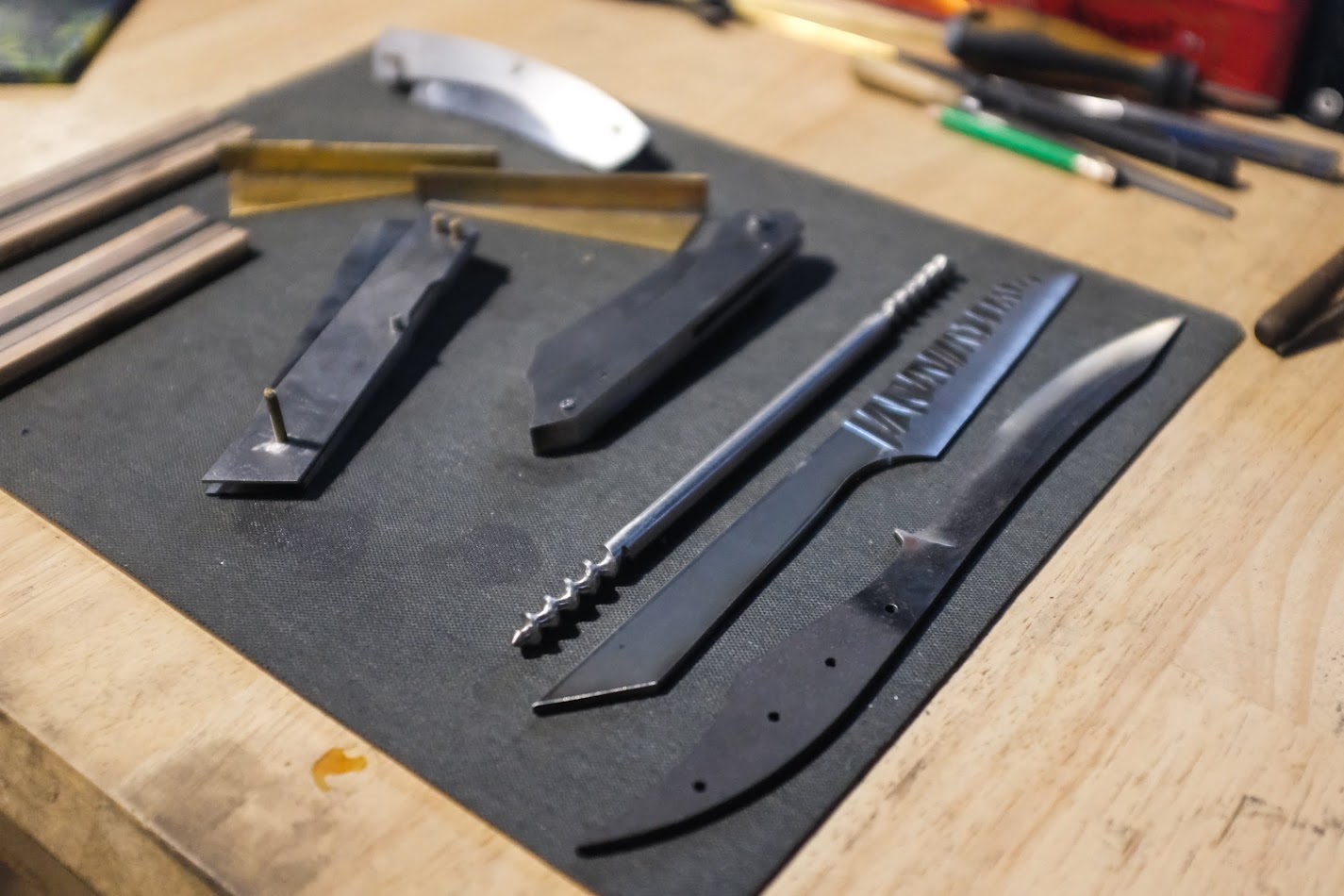 Special request
Creating a unique story to tell for each customer is what the special request is about. Here, the only border is imagination.
The special request is the quintessence of the spirit, where traditional craft and bold creativity intertwine.
It extends the magic at its finest with utmost customisation, almost anything is possible !